The Caravan is starting to fill up to make its journey, alhamdulillah!
Packing and distribution will take place on 3rd October, Insha Allah.
Contributions in cash or kind, big or small, item or two, will help to fill the Caravan!
Project outline and update is attached for your reference and circulation to create awareness.
Please help spread the word! This deed alone will be a means of charity done on your part!
Volunteers to work on this project are most welcome!
THIS IS AN ON GOING MONTHLY PROGRAM SO IF YOUR DONATION MISSES THIS MONTH CAN ALWAYS DONATE FOR THE NEXT MONTH.

Lanka Food Bank – Project Outline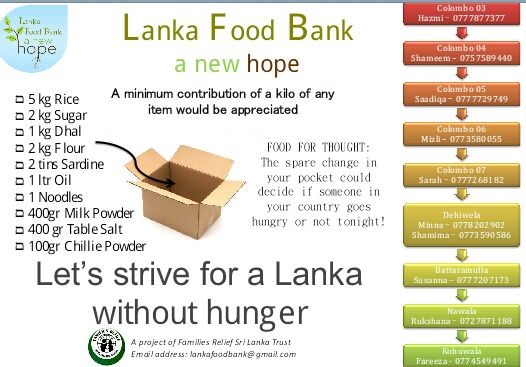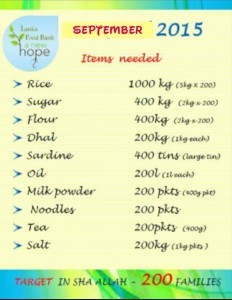 Lanka Food Bank – Project Outline