Update: This project is fully subscribed, alhamdulillah!  closed for donations.
Assalamu Alaikum WW
Her Total Estimate is 7 Lakhs. She has got 3 lakhs so far and with this she can just put up one room and kitchemand toilet. She has old parents and she is very keen to get them out of where they are and convert them to Islam – they are willing – and keep them in this house.
She is very strong and determined to build this house and is very sincere, I strongly recommend you to give whatever you can to her. All 4 lakhs if possible J J we will personally see to it that she completes building her house. Insha Allah.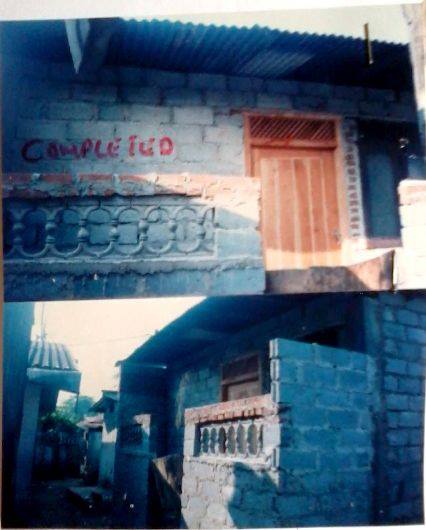 Alhamdhulillah, the fund was given by an annonymus donor  to fulfill this task.
Jazakallahu Khairan. May Allah bless him & his family!
PROJECT  COMPLETED!