Update: This project is fully subscribed, alhamdulillah!  closed for donations.
05/07/2012
Assalamu Alaikum WW
We received an appeal from Mehroon, De Mel watta, Grandpass, col 14.
She has been ordered by the C.M.C to demolish the back portion of her house which is attached to the public drain.
To reconstruct she needs Rs 15,000/- as a loan to pay by installment.
Update: 10/09/2012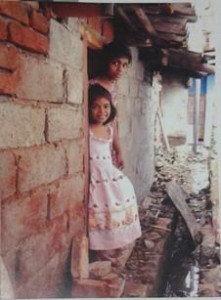 Alhamdhulillah, project compleated through Zakath fund.