Update: This project is fully subscribed, alhamdulillah!  closed for donations.
Assalamu alaikum warahmathullahi wabarakathuhu
A Mentally retarded partly paralyzed child needs a wheel chair. The mother has to carry this child of 11 years everywhere.His one eye is almost blind and needs treatment.
You can contact her on0773988552/0771919333
He is eligible for zakath too.
Would you be able to help him, by buying a wheel chair please? One with commode facilities may cost around Rs. 15000 – can check at Walkrite.
May Allah give you much so that you can spend in His way more.
Alhamdhulillah, the fund was given by a donor  to fulfill this task.
Jazakallahu Khairan. May Allah bless him & his family!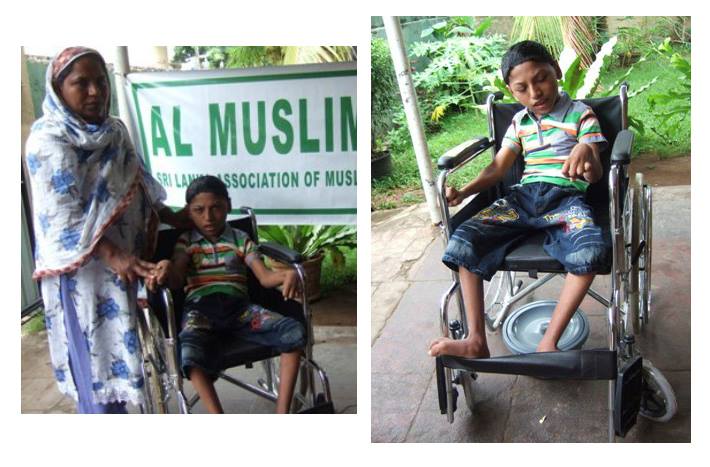 PROJECT  COMPLETED!