Update:This project is fully subscribed, alhamdulillah! closed for donations.
Assalamu Alaikum Warahmatullahi Wabarakatuh!
It is sad to note there are 1000's of muslim boys out there in SL, specially orphans, who had not been circumcised jst because their parents can't afford jst a Rs. 1500, (about 15 USD, 8 dollars, 20 Canadian dollars).
In addition there are reverts who have to be helped in circumation too.
This is a Wajib duty on them, I do not have to remind you and it is farl kifaya on sociality. Unfortunaly, the government hospitals would not do these cases as they don't see this as important.
If the muslims get together we can fulfill obligations in no time at all
Would you like to donate for the single circumation of a poor boy?
If you do send the money to the following bank accont. We will keep you informing the number of boys being circumised, Insha Allah
Dr. Reffai
Updates:
6 donors from Lanka Muslims respectively 3000/-, $ 825$, 35,000/-, 30,000/-, 10,000/- & 49,340/-
A donor $ 25
700,065/- through sms campaign
A sms campaign donations made & circumcissions being carried out in different districts.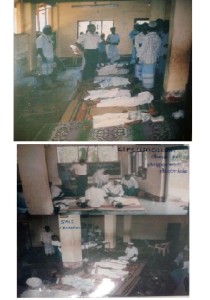 PROJECT COMPLEATED.