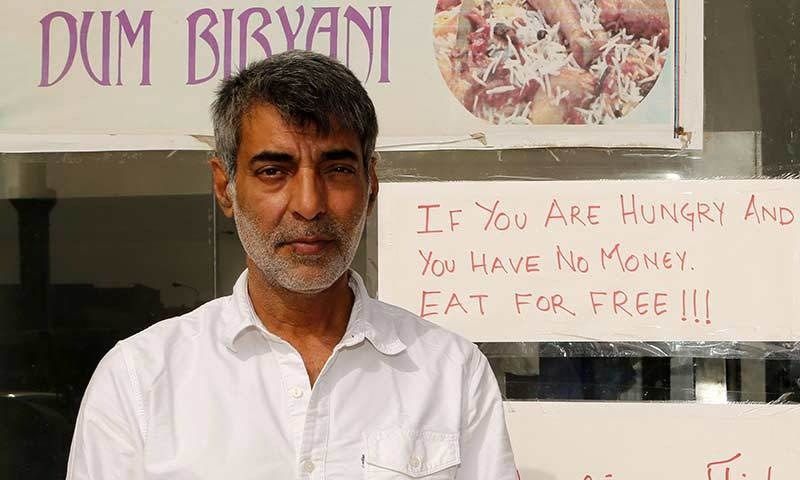 DOHA: In a dusty corner of Qatar's booming capital, a sign outside a modest restaurant popular with migrant labourers reads: "If you are hungry and have no money, eat for free!!!"
Sixteen kilometres (10 miles) from the gleaming glass towers of Doha, one of the richest places on the planet, sits the "Industrial Area" of small-scale workshops, factories and low-cost accommodation.
It is only a 40-minute drive south of the centre of the Qatari capital and its luxury shops, upmarket brands and expensive restaurants.
But the "Industrial Area", rarely seen by outsiders, is a different Qatar—one which provides essential labour and materials for the country's massive and relentless expansion.
It is at the margin of Doha life, both geographically and metaphorically, but home to a restaurant called Zaiqa doing something apparently unique for the oil-rich Gulf state.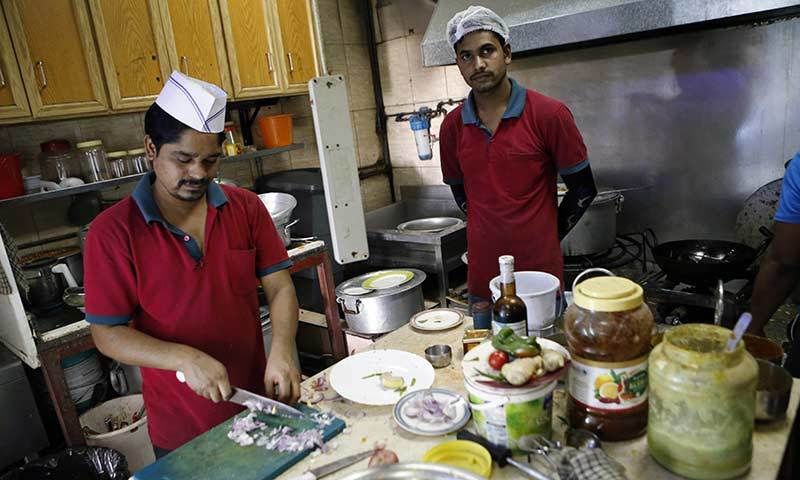 About three weeks ago the Indian brothers who own Zaiqa decided to put up a small makeshift sign offering free food to customers who cannot afford to pay.
"When I saw the board I had tears in my eyes," said one of the owners, Shadab Khan, 47, originally from New Delhi, who has lived in Qatar for 13 years.
"Even now when I talk about it, I get a lump in my throat. "He said the idea came from his younger brother, Nishab.
'People need free food'
The 16-seater eaterie stands on the prosaically named Street 23, sandwiched between another restaurant and a steel workshop.
It is a busy area—opposite is a mosque and then a road where large trucks hurtle past.
Inside, on brightly coloured tablecloths, "authentic Indian cuisine from the heart of Delhi" is served 24 hours a day, seven days a week. A fish curry costs six Qatari riyals ($1.65, 1.50 euros), an egg roast is three riyals and a spinach dish of Palak Paneer is 10 riyals—for those who choose to pay.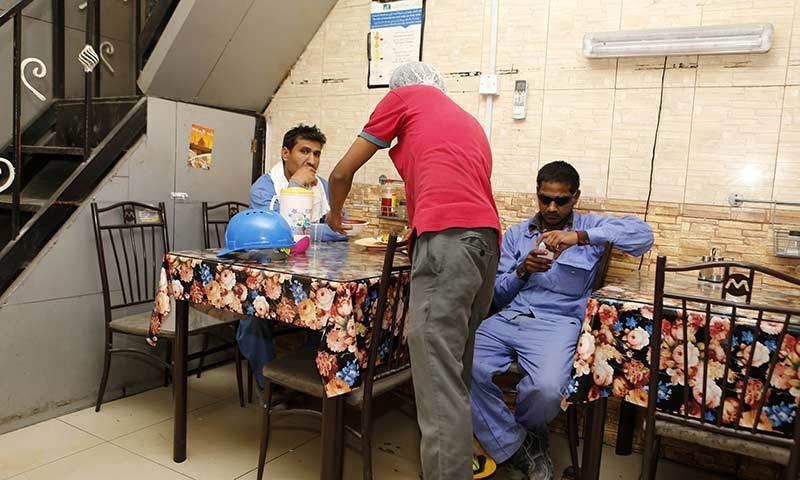 The need for free food in Qatar is particularly acute among labourers and those working in heavy industry.
It is estimated that there are anywhere between 700,000 and one million migrant workers in the tiny Gulf kingdom, out of a total population of 2.3 million.
Rights groups have criticised companies in Qatar for not paying workers on time or, in some cases, not at all. The Qatari government, under pressure to introduce salary reform in the run-up to the 2022 World Cup, vowed earlier this year to force companies to pay wages through direct bank transfers.
Even those who do get paid will be intent on sending most of their money back home, said one of Zaiqa's diners, Nepalese mechanic Ghufran Ahmed.
"Many labourers earn 800-1,000 riyals ($220-$275/200-250 euros) per month.
They have to send money back to home. It's expensive here so there are people who need free food," he said.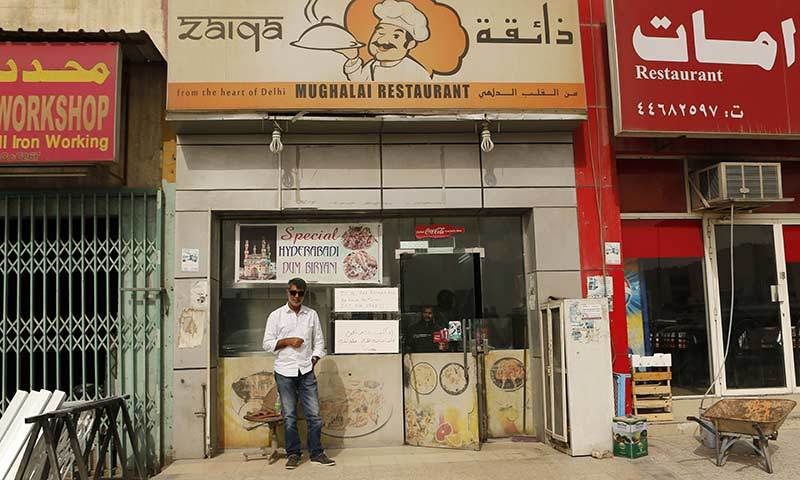 Shadab, who is a filmmaker as well as a restaurant owner, said those asking for food are mostly construction workers from countries such as India, Nepal and Bangladesh.
Just bread and water
"We realise a lot of people out here do not get paid on time and do not have money, not even money to eat," he said.
"So there were people who would come here and just buy a packet of bread. And they would eat the bread with water."
"So, we realised those people don't have money for anything else. They just buy a packet of bread, which comes to about one riyal. So, we would try to offer them food." But it is not easy, added Shadab.
"Self-respect", he said, means many refuse to take something for nothing.
As a result, in the three weeks since the free food experiment started, "the number of people coming here to get free food is like two or three people a day at the most".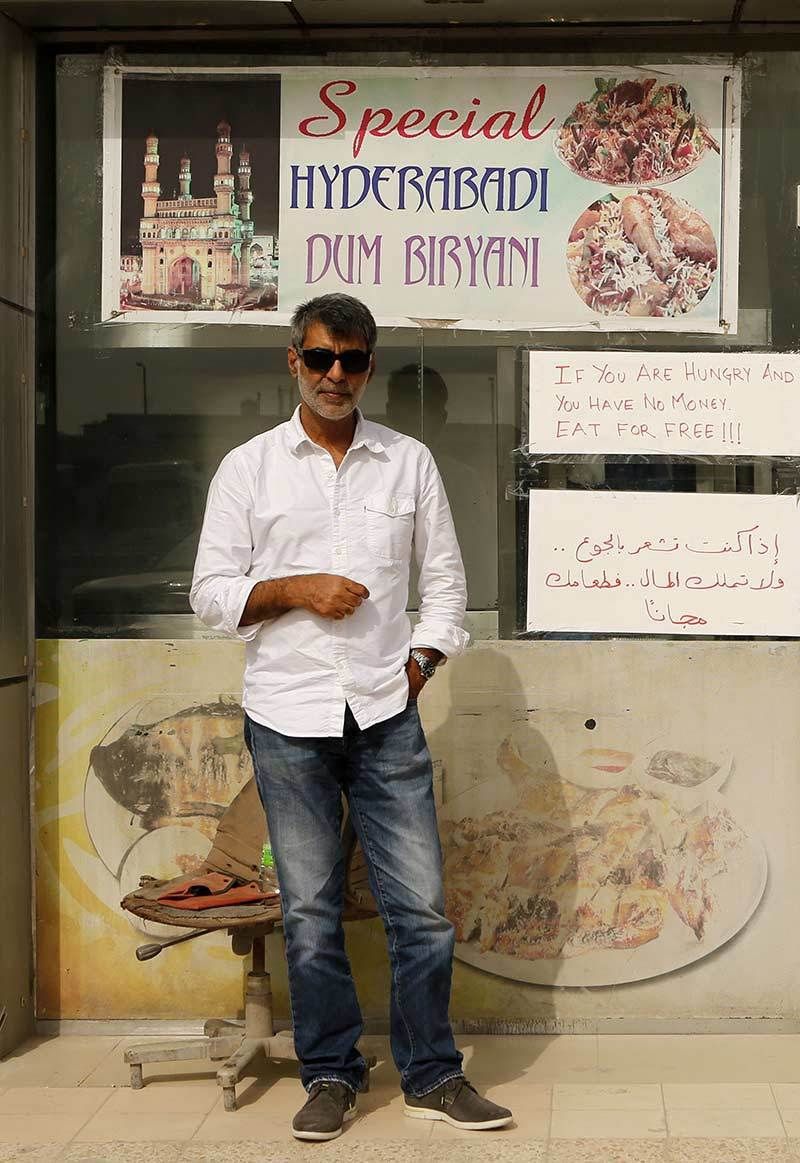 As if to emphasise Shadab's point, two workers entered the restaurant while AFP was there but left in case their complimentary lunch should become public knowledge.
In another sign of how people fuelling the Qatari boom are struggling to live, it was recently revealed that some Doha market workers were forced to live in their stalls as they cannot afford rents.
For Zaiqa too, there is a black cloud on the horizon.
The restaurant's future is threatened by a dispute over rent with the property owner and may have to close down. Shadab and his brother have a different plan for their next restaurant.
"We are putting a refrigerator outside, so this refrigerator won't have a lock. It will be facing the road and it will have packets of food with dates on them," he said.
"So anybody who wants to take it, he doesn't have to come inside."
Source:http://www.dawn.com