Almuslimaath is an organization of the women for the women by the women.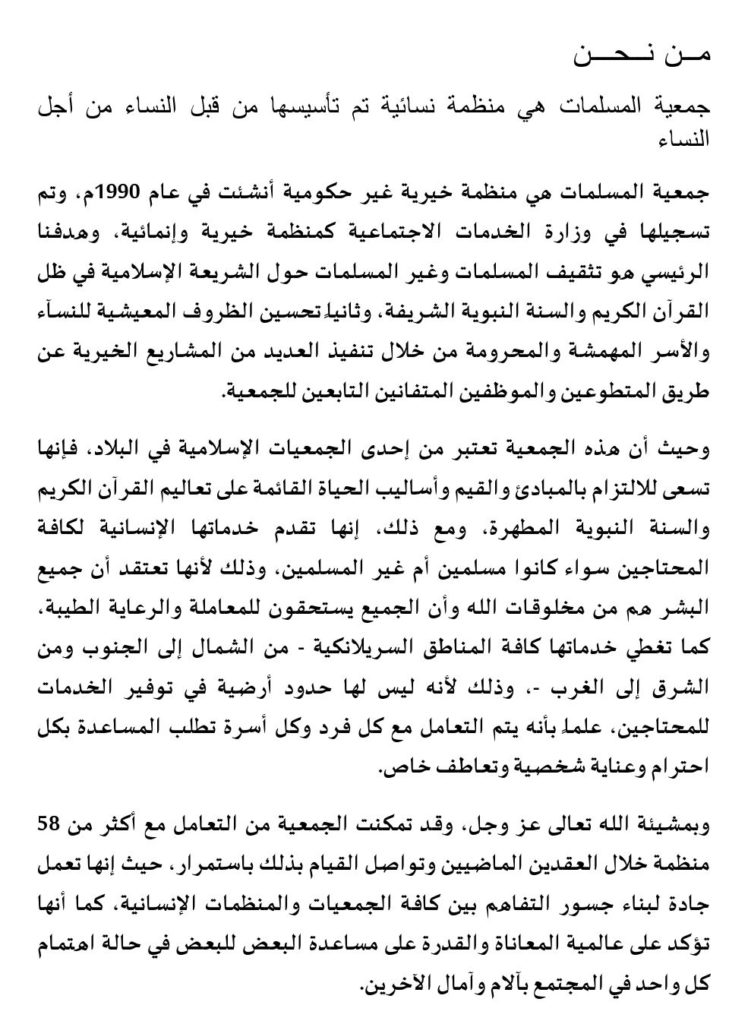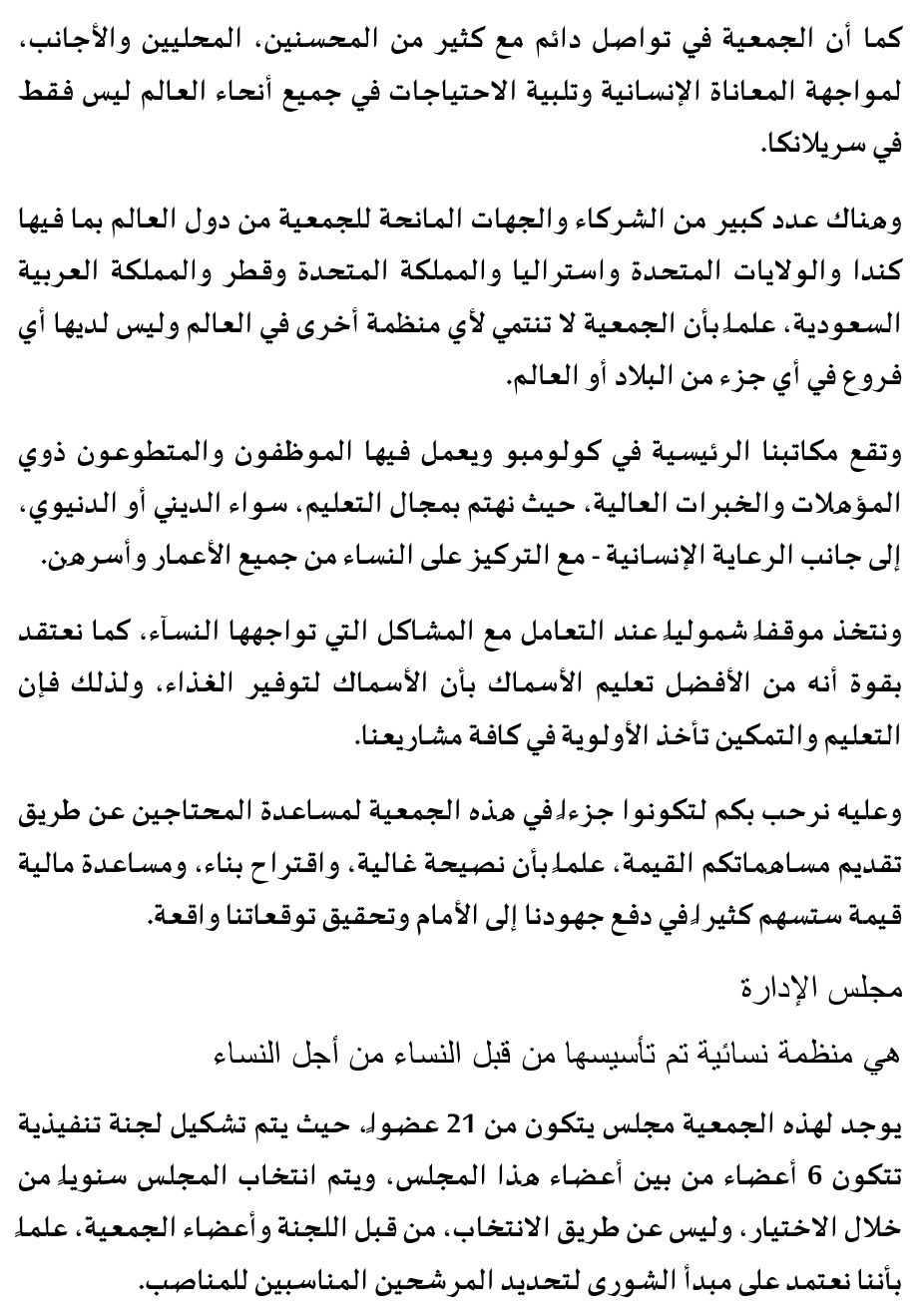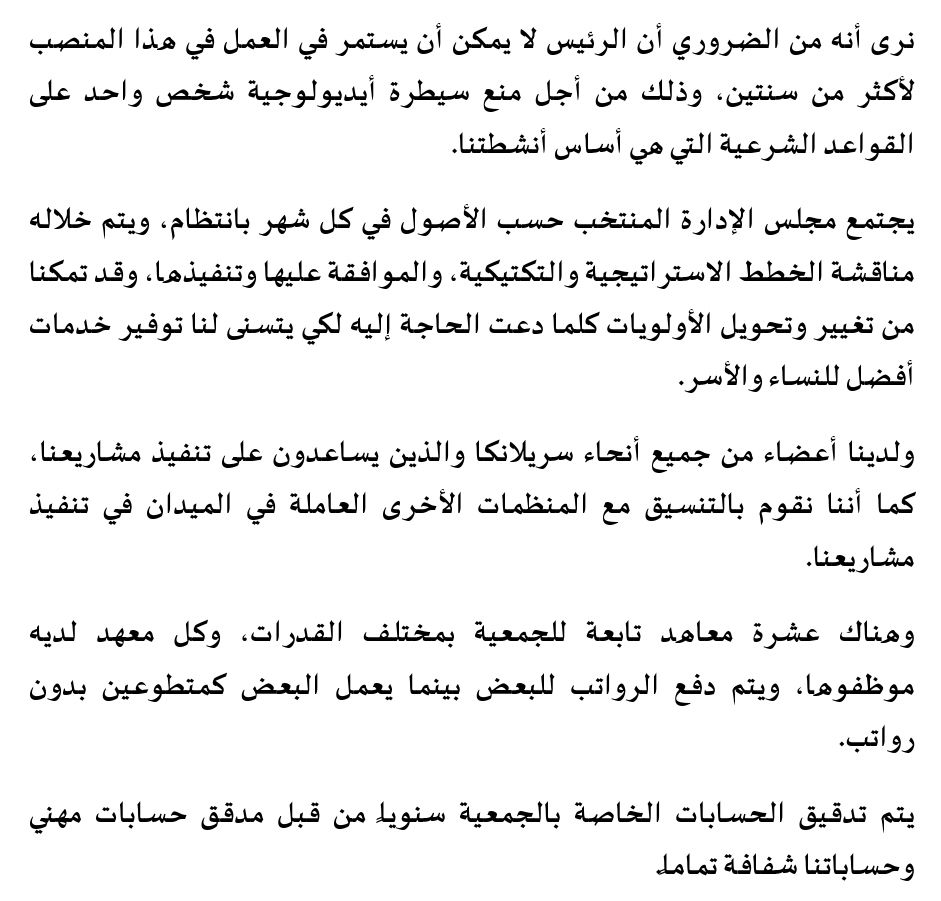 Al Muslimaath is a charitable NGO set up in 1990; it is registered with the social services as a Charitable and Developmental Organization. Our main objective is to educate the Muslims and non Muslims on Islamic sharia from the Quran and sunna in their pure form and secondarily to uplift the living conditions of marginalized & destitute women and families through many projects delivered by our dedicated volunteers and Staff.
This is an Islamic based entity, therefore we endeavor and profess the principles, values and lifestyles based on the Holy Quran and Sunna. However, our clients will be assisted whether they are Muslim or not. For we believe all human beings are creations of Allah and all deserve the same treatment and care. We serve the entire island – from North to South and East to West, for we do not have boundaries to serve the needs of the needy. Each individual, each family who come to us are treated with respect, personal care and empathy.
Masha Allah, in the last 20 years of operation we have networked with more than 58 organizations and continue to do so and build bridges of understanding with each other. We emphasize the universality of suffering and the ability to help each other if only we take enough interest in the others. We also have been in touch with many people, Sri Lankans and foreigners, for human suffering and needs are all over the globe not just Sri Lanka. Our partners and donors are from Canada, United States, Australia, United Kingdom, Qatar and Saudi Arabia to name a few. We are not affiliated with any other organization in the world nor do we have any branches in any part of the country or the world.
Our Organization's main offices are located in Colombo and staffed by experienced and empathetic staff and volunteers. Our business is Education, both religious and secular, coupled with Human Welfare – Women of all ages and their families as the focus.
We take a holistic attitude when dealing with the problems our women face. We strongly believe it is better to teach to fish that to provide fish for food. Therefore education and empowerment take priority in all our projects.
We welcome you to be part of this community to help the needy by your contribution. A word of advice, a suggestion, a donation from you – go far far into making our expectations a reality.
Our Board
This is an organization of the women, by the women, for the women.
We have a board composing of 21 committee members, of whom 6 comprise the Executive committee. Annually the board is elected through selection, not by election, by the committee and the members. We use Mashoora (the Islamic method of consultative decision making) to select the appropriate candidates to these positions.
We have deemed it necessary that the President cannot continue to serve in that position for more than two years; this, in order to prevent single person's ideology taking precedence over the sharia rules which are the basis of our activities.
Our duly elected board meets regularly every month and both strategic and tactical plans are discussed, approved and executed. We are able to change and shift the priorities as and when the demand is identified in order we can better serve our women and families.
We have members all over Srilanka who help us execute our projects. We also coordinate with other existing organizations to implement our projects.
We have ten institutes in various capacities. Each institute has its own staff, some paid and others voluntary.
Our accounts are audited annually by a professional auditor and our accounts are totally transparent.
THE AGM OF AL-MUSLIMAATH FOR THE YEAR 2017:
The AGM of Al-Muslimaath for the year 2017 held at Almuslimaath Office, no 2, Boteju Mw, Off Station Rd, Dehiwela at 10.30 am on Monday 23rd January,2017.
Committee members, appointed are as follows:
Executive Committee -2022
1           President               Mrs. F. Safra Mohideen
2             Vice President     Mrs.Khairunnissa Muzammil
3             Secretary             Mrs. Monica Benjamin
4             Ass Secretary      Miss Isra Fazul
5             Treasurer             Mrs. Ruzaima Suraij
6             Project Coordinator         Dr. Mareena Thaha. Reffai
7             Supervisor – Financial      Mrs. Felicia Mohamed
8             Supervisor – General        Mrs. Nadira Ramiz
9             Website Maintance          Mrs. Faheema Kabeer
10           Orphans Correspondence Mrs. Nazli Mohamed Ali